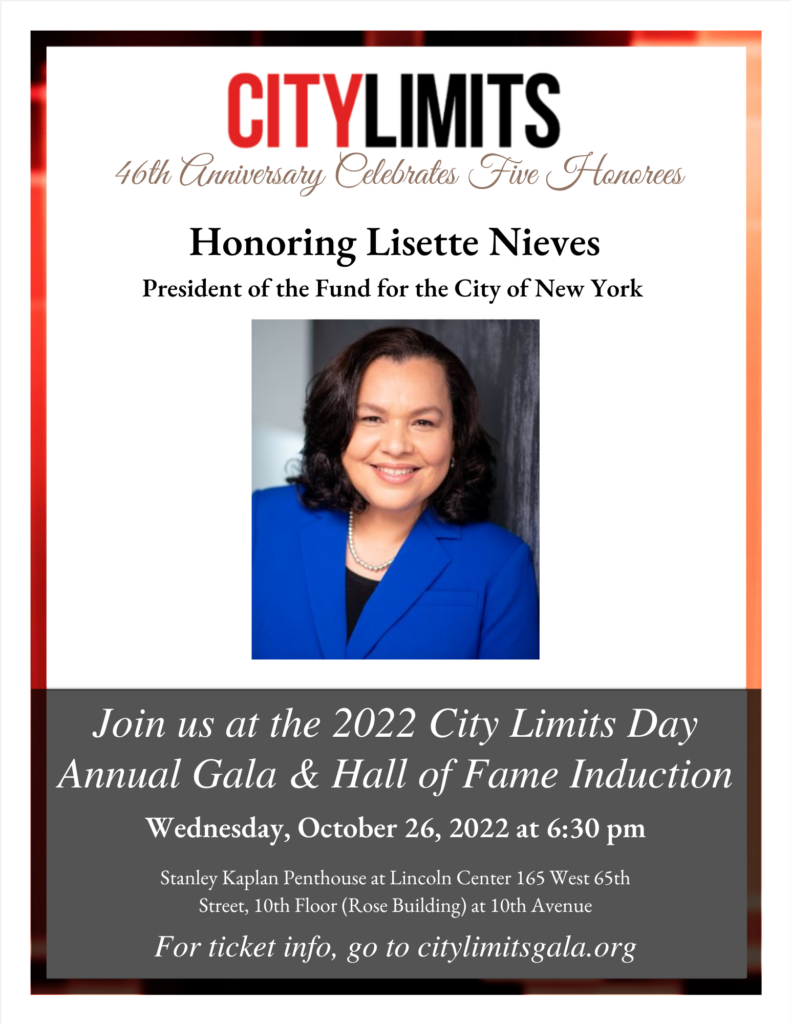 City Limits is honoring Lisette Nieves, President of the Fund for the City of New York for their 46th Anniversary.
You're invited to join the celebration at the 2022 City Limits Day Annual Gala & Hall of Fame Induction.
Wednesday, October 26, 2022 @ 6:30PM
Stanley Kaplan Penthouse @ Lincoln Center 165 West 65th St., 10th Floor (Rose Building) @ 10th Avenue.
For ticket info, go to citylimitsgala.org