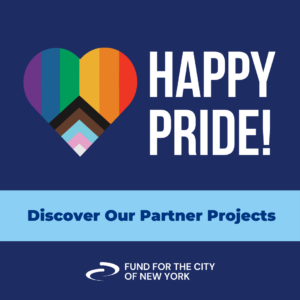 Happy Pride!
The Fund for the City of New York provides administrative and financial management support to a wide range of organizations–including six incredible partner projects that support the LGBTQ+ community. This Pride, we celebrate their work, which highlights history, promotes policy change, educates the public, and so much more.
Learn more about our partners: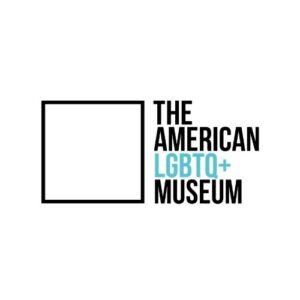 The American LGBTQ+ Museum is a new museum currently planning its future site (while providing on-line and in-person programs with partners). It received initial funding from the New York City Council, the Mayor's office, and some key foundations. Led by a newly-hired Executive Director, Ben Garcia, and a small team of staff, it relies heavily on a volunteer planning committee from the fields of academia, art, finance, philanthropy, LGBTQ civil rights, and more. Its future home will be in a new facility shared with the New-York Historical Society and will serve the LGBTQ+ community as well as allies, educators and policy advocates. The space is expected to open on late 2025 and will be primarily for public activity, with a projection of 200,000 annual visitors. The core exhibition will enable visitors to encounter persistent themes in New York City, and national, LGBTQ+ history.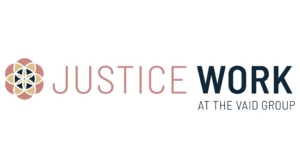 Justice Work is a think tank and action lab that incubates and supports national social justice projects (such as such as the National LGBTQ+ Women's Community Survey) in order to advance policy change and push movement organizing forward. Justice Work develops and builds community interventions dedicated to advancing racial, gender, economic and climate equity. These interventions are based on original research and data analysis, community engagement, organizing, policy development, and are grounded in partnership with front-line organizations.

New York City, NY
The NYC LGBT Historic Sites Project, launched in 2015 by preservation professionals, is a cultural heritage initiative and educational resource documenting LGBT place-based history in New York City. Its interactive website features almost 400, and growing, diverse places from the 17th century to 2000 that are important to LGBT history and illustrate the community's influence on New York City and American culture. It is making a visible history visible through its website, National Register nominations, public programs, publications, school educational resources, social media channels, advocacy, and expanding content.

New York City, NY
OutHistory.org is a website about U.S. lesbian, gay, bisexual, transgender, queer, and heterosexual history, and, more generally, gender and sexual history. It strives to record the lives of people over time as they act within particular historical contexts. OutHistory is a free resource of evidence-based LGBTQ+ historical features, chronologies, and bibliographies. It encourages the general public, community members, students, and scholars of LGBTQ+ history to evaluate evidence, collaborate and comment, sharing their responses to OutHistory content, their ideas, personal and family histories, and research discoveries.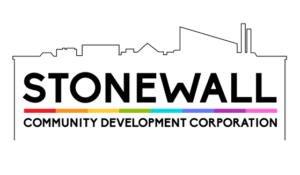 New York City, NY
The Stonewall Community Development Corporation's mission is to see New York City's LGBTQ older adults in safe, welcoming housing they can afford, with access to health and mental health services that meet their unique needs. The benefits of our solutions are available to all allies who respect our community.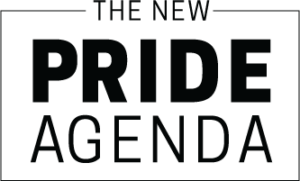 New York City, NY
The NEW Pride Agenda (NPA) advocates across the State of New York for LBGTQIA rights awareness, particularly for the most vulnerable members of the queer community. Working with a diverse network of communities and elected officials, NPA serves to educate members of the LGBTQIA community and allies, as well as the general public, about our legal protections and rights. NPA engages in local community educational programming with town halls and its Civic Engagement and Public Education Project (CEPEP); its NYS budget and legislative advocacy is advancing a list of policy priorities informed in part by its recent citywide LGBTQIA survey conducted in partnership with Columbia University.