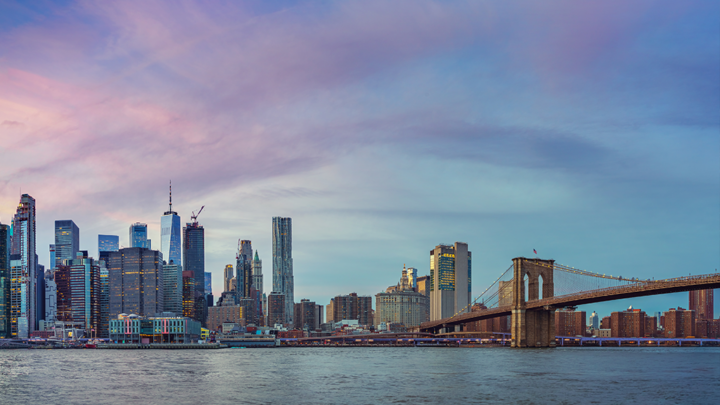 Many nonprofits secure bridge loans to ensure they can meet payroll and other essential expenses. We take a deep dive into the Fund's loan offerings in a conversation with Andrew Walrond, Vice President of Loan Programs at the Fund for the City of New York.
"My favorite part of the job is when I know an organization is able to meet payroll–pay their staff, not have to engage in layoffs, and keep their programs running." –Andrew Walrond
Can you share a little about your role at FCNY?
I provide short-term bridge loans in NYC and the metropolitan area. Nonprofits rely on funding from private and government sources, and they cannot function without these types of funds coming in on a timely basis. When that does not happen, FCNY is here to step in and provide a short-term solution to that problem.

What loan programs does FCNY offer?
There are three

loan

types: The FCNY

Operating Loan Fund

, the

Returnable Grant Fund

, and the

Cultural Arts Capital Loan Fund

.

The FCNY Operating Loan Fund provides bridge financing to nonprofit organizations, enabling them to continue operating without a disruption of services while waiting for committed funds. Cash Flow Loans carry no interest and no origination fee–just a one-time 2% service fee.

Created in 1992 in a collaboration with the Mayor's Office and the Office of Management and Budget, RGF loans are designed to assist nonprofit organizations waiting for contract registration by providing cash advances against unregistered City contracts. RGF loans have no interest or service fees.

Designed to assist small to mid-sized cultural arts organizations with approved capital project expenses, the Cultural Arts Capital Loan Fund provides bridge financing to non profits to help cover upfront and/or initial costs needed to begin or continue capital projects. Capital loans carry no interest and no origination fee–just a one-time 1.5% service fee.

What kinds of feedback have you received from nonprofits?
A lot of them say to us that they are so happy that we're so efficient at expediting a loan on their behalf. Or they'll say, you're a lifesaver–we were able to make payroll on time or make the rent on time. Here are a few quotes from emails: An organization was waiting on money from the City, and they stated that "in spite of challenges, it was reassuring to know there are options we could consider […] in securing a bridge loan from the Fund. Thanks again for making the time and being there for us." And another organization said, "I just wanted to take a moment and express my sincere appreciation and gratitude for your assistance during this process. We send you acknowledgement of the wonderful job you are doing in assisting programs such as ourselves."

What is the impact of the loan program over the years?
Since the inception of this small, little-known program, we have made over 16,500 loans, totaling $1.52 billion dollars. It started with seed money of $100,000 and it grew since 1976. I would say for the last 9-10 years, we have averaged loans of $90-$100 million each year. So that's the kind of impact–you're keeping organizations from having to interrupt services, lay off staff, or close the door.

How long do nonprofits stay in the loan program?
Well, it's not like a bank–a line of credit they have all year long and renew. We offer a short-term bridge loan–nonprofits receive a receivable and they repay it. They can always request a new loan against something else that's delayed. Nonprofits come to us periodically on an as-needed basis.

Is FCNY's program competitive compared to others?
It definitely is. Our turnaround time cannot be beat. For our operating loan, it's usually 3-5 business days. For the returnable grant fund, it is first approved by the City, and then it comes to us. Once we get the approval to fund it, we turn it around in 24-28 hours. And we don't charge any interest on our cost for operating. We just charge a one-time service fee.

How many nonprofits take part in the program?
200-300 annually

Do you have any advice for nonprofits who are hesitant to take out a loan, but have trouble meeting costs?
A lot of organizations may not know which loan program to use–particularly when it comes to the

returnable grant fund loan

or

Operating Loan

. I would just say, contact me. I will help you navigate on which will be the better fit.

How many nonprofits have called due to urgent financial crises?
Because this is a short-term loan program, they are coming to me in a state of panic. You know it might be 80%. It is a lifeline for nonprofits.

What is your favorite part of your job?
My favorite part of the job is when I know an organization is able to meet payroll–pay their staff, not have to engage in layoffs, and keep their programs running. That's especially true when it comes to homeless services, youth development, or after-school child care services. It's just knowing that their doors can remain open because they can bridge until their cash flow is stabilized.