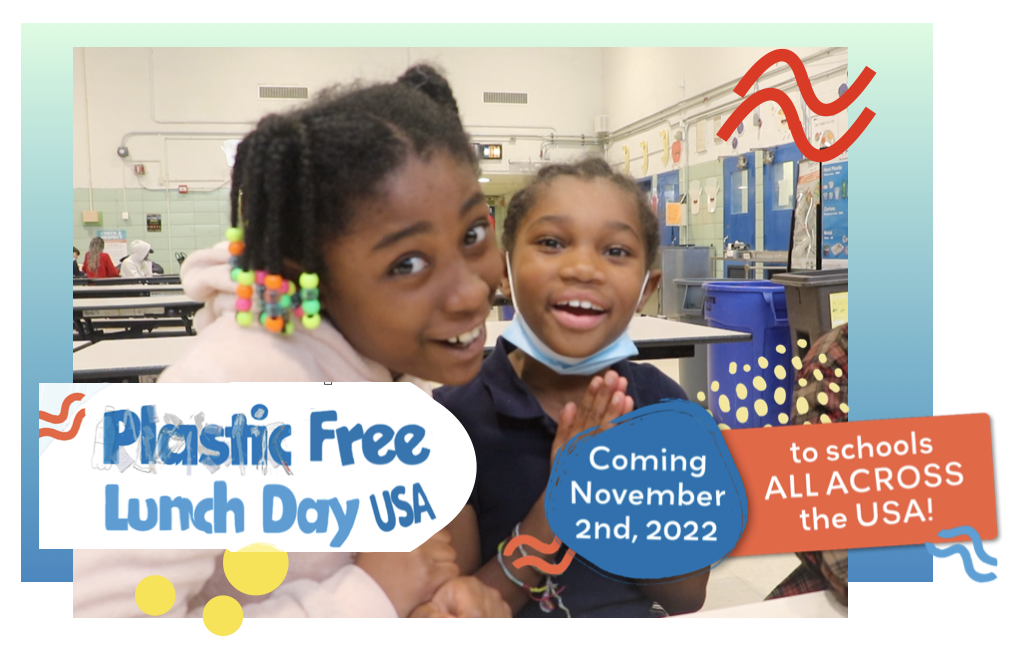 School cafeterias in the United States serve 7.35 billion meals per year, adding significantly to the global plastic waste stream. School lunches are loaded with single-use plastics, and cafeterias typically generate the most garbage in a school building. Collectively, school cafeterias in the United States have the potential to significantly reduce plastic pollution.
Students from Red Hook, Brooklyn, who took part in Cafeteria Culture's US EPA-funded Trash Free Waters program, founded Plastic Free Lunch Day (2018). Following community outreach and research, these students went to their school cafeteria and discovered that their lunches contained an alarming amount of single-use plastic. As a result, the students created and implemented the first plastic-free lunch day, which reduced total school lunch waste by 99% and eliminated 558 plastic waste items.
This one-day, student-driven plastic-free action resulted in the first New York City-wide Plastic Free Lunch Day in May 2022, followed by a commitment from NYC Department of Education to serve a monthly plastic-free lunch menu day, and now this national Plastic Free Lunch Day with large school districts across the country! Plastic-free actions by students are now driving institutional change in urban school districts across the United States and are likely to shift national school food service trends.
Learn more about the First National Plastic-Free Lunch Day on our Stories page.